Many of us are still suffering from our years in a cult because we do not want to break the secrecy rules of our former cult or abusive leader. Recovery from cults and spiritually abusive groups is fostered by telling and retelling and processing our experience. Recovery is predicated on the existence of a group of individuals willing to share their story in a safe place. "Recovery can take place only within the context of relationships," writes Judith Herman, in her book,
Trauma and Recovery.
"It cannot occur in isolation."
What the Support Group is:
Opportunity to share in a safe place

Peer support in a nonjudgmental group

Basic educational information
What Does It Cost?
Just your willingness to come. We do not charge for attendance at the support groups.
When Do the Support Groups Meet?
The Dallas area support group meets on the 3rd Saturday of each month from 4:00 to 6:00 pm. We are currently holding our meetings on Zoom.
How Can I Join?
In order to ensure a safe environment for all participants, an initial telephonic or face-to-face meeting with the facilitators is required prior to an invitation to attend the support group. The purpose is to:
Explain the purpose and guidelines of the support group;
Determine if the individual can benefit from this support group; and

Screen out individuals who are posing as former cult members.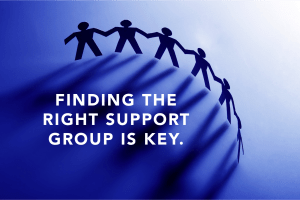 support Groups for Individuals Recovering from Cultic or Spiritual Abuse
At one of our support groups, a woman who I met and invited to join our group 5 years ago, came for the first time. She read the email notices every month, but work and other obstacles prevented her from coming. Our monthly support group, and especially newcomers, inspire me and renew my belief in the power of groups in the healing process from cultic and spiritual abuse.
In Judith Hermann's book,
Trauma and Recovery,
she writes, "The core experiences of psychological trauma are disempowerment and disconnection from others. Recovery, therefore, is based upon the empowerment of the survivor and the creation of new connections. Recovery can take place only within the context of relationships; it cannot occur in isolation."
Contact with ex-members is invaluable and is often regarded as essential for a return to normal life according to Swartling and Swartling, (1992). West and Martin (1996) also confirm that post-cult recovery can be supported by testimonials from other ex-members.
I hope you will consider joining our support group. The support group is free and there is no pressure to talk or to come back. Many people attend for some time, drop out, and return occasionally because of a specific need or interest. Some people only come once but are interested in staying on the email list because of articles that are occasionally sent. It takes a lot of courage to attend the first time, but the group is comprised of amazing people and you will feel supported.
The support group is currently meeting virtually via Zoom. We meet on the third Saturday of each month from 4-6 pm. The group provides a safe place to discuss your personal experience as a former member, a nonjudgmental group of peers, and basic educational information about cultic groups. If you are interested, please e-mail us at
info@dallascult.com
.
Best,
Wendy J. Duncan
Email:
wendyjduncan19@gmail.com
214-607-1065 (landline)
Other Support Groups - See the list on International Cultic Studies Association's website: https:/www.icsahome.com/support/consultationsupportgroups